Wolfberry Goji Powder has reached the international food hygiene standard, without any preservatives. The powder is widely used in the production of functional food, beverage, healthy products, which is also used as important raw material of beauty products. The powder has the advantages of low water content, good color, plump appearance and high commodity value, lower loss of bioactive substances.
Medlar is commonly used nutritional nourishment to share, commonly used in the folk porridge, boil cream, soak wine or with other drugs, food together. Wolfberry since ancient times is tonic nourishing the top grade, there is the effect of anti-aging effect, it is also known as "I". Wolfberry in vitamin C content higher than oranges, β-carotene content higher than carrots, iron content is higher than steak. More attractive point is that wolfberry played aphrodisiac function is overjoyed.Wolfberry as edible dual-use nourishment to share, there are a variety of food methods. Goji berries can be taken throughout the year, the summer should make tea, but the afternoon bubble is better, you can improve physical fitness, conducive to sleep.
Goji Juice→ filter→ spray(malt dextrin added) → drying→ filter→ packing-put into storage→storage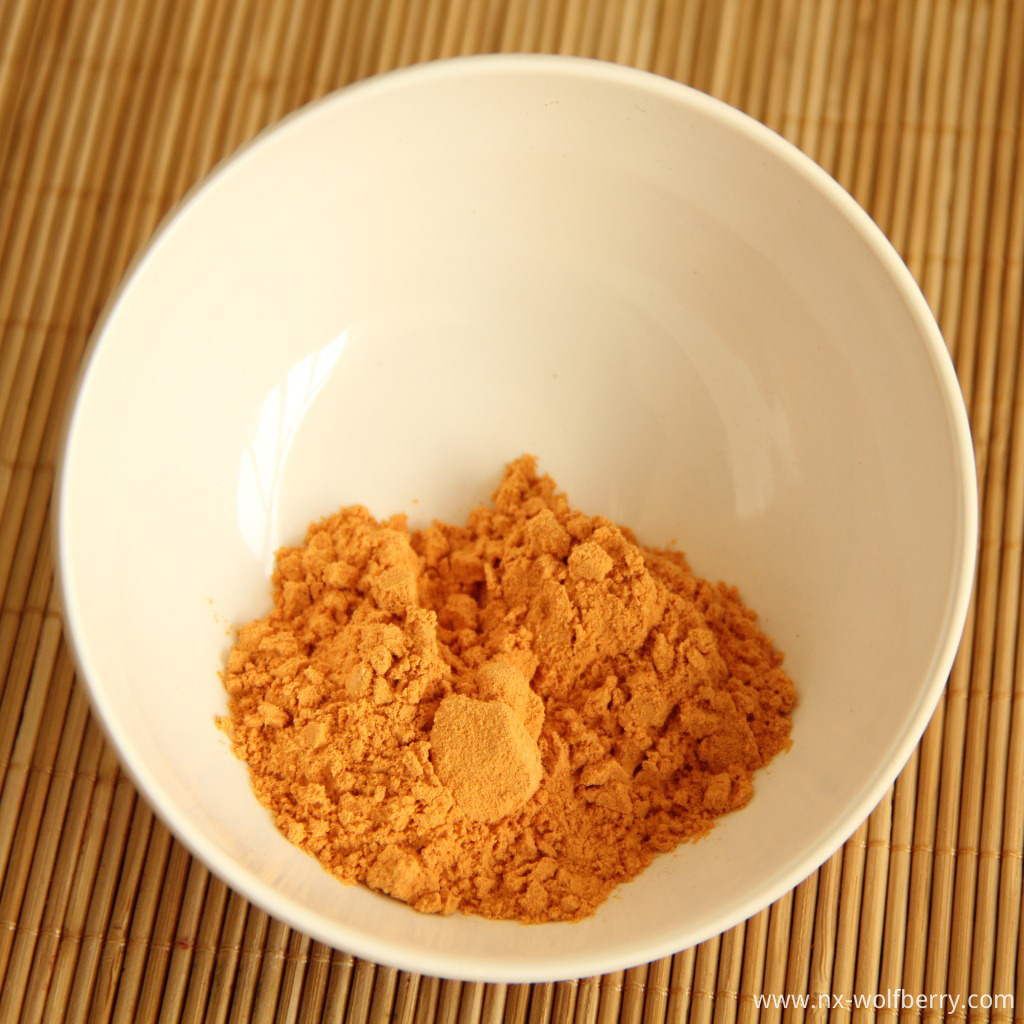 Please feel free to leave us message.
Any inquiry would be replied within 2 hours on working days!