- Nutritional values remain intact
- Same Flavor, aroma, color
- 100% natural: Nothing added no preservatives
Freeze dried Raspberry are used by visionary food manufacturers. From packaged snacks to ready-to-cook mixes, ice-cream flavoring, desserts, cereals, confectionary, granola bars and much more.
Our raspberries are fresh and no chemical pollution, the Cultivation Type is common and opening air.
So, don't worry about it when you eating our product.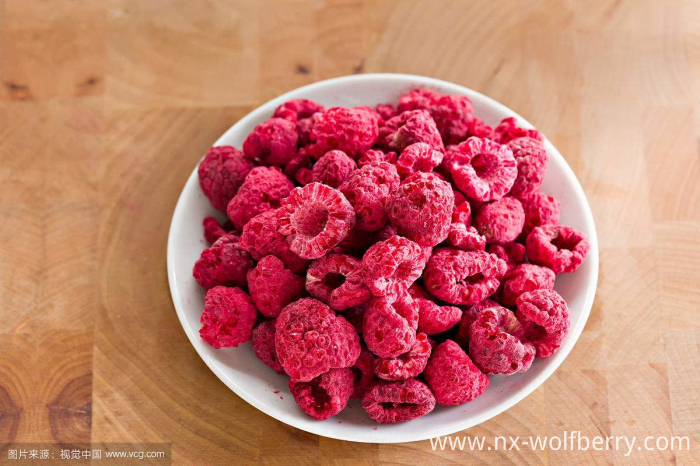 The quality of our FD raspberry is the key to our success and we pay great detail to all aspects of the supply chain. And then the fd raspberry in good control, guarantying the replacement of a good part of your daily vitaminins, proteins, and minerals.