Goji Juice Beverage use fresh Goji Berry from Wolfberry Company`s Zhongning organic planting base as raw materials, and collocate with the medlar honey, licorice extract, chrysanthemum extract, lutein, citric acid, and VC. Per GMP specifications, Wolfberry Company process the Goji original juice into juice beverage, which maintains the flavor, color and nutrients of the original juice and largely preserves the juice LBP, β-carotene, vitamin E, lutein, flavonoids and other biologically active substances. The juice beverage is rich in vitamin C, more than twenty trace elements, eighteen amino acids and other nutrients. It is also a health-care necessity which has functions such as immunity improvement, anti-aging, liver protection, eyesight improvement and so on.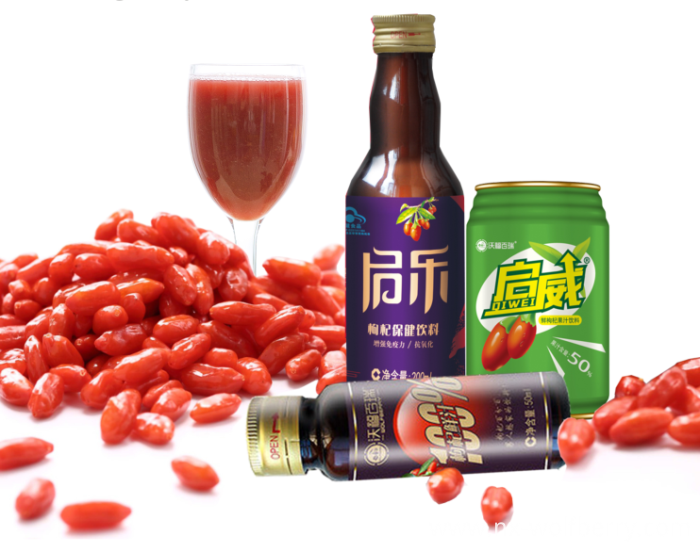 Please feel free to leave us message.
Any inquiry would be replied within 2 hours on working days!